When I have extra time to spend on the computer, I love finding inspiration for new recipes and learning new cooking techniques from all the amazing blogs that are available for us to enjoy on the web. The mouth watering images always look so perfect and beautiful, which makes me often wonder if I can really recreate the recipe to look like the picture that I admire.
I call my blog "Keeping it Real" because that is exactly what I am doing...the pictures of my food are most generally taken just before I serve the meal to my family with not ideal light, minimal staging and often in a hurry! So it's basically the real deal!
When I saw this delicious looking recipe, I thought it not only looked very appealing in the picture, but also sounded like something my family would like. But I was curious as to how it would all appear in the end without all the pretty staging... so here are the results of my "keeping it real" in terms of cooking, photography and what the final dish looked like in the pot. My pasta dish ended up not looking as pretty as my inspiration, but definitely was delicious and worth making~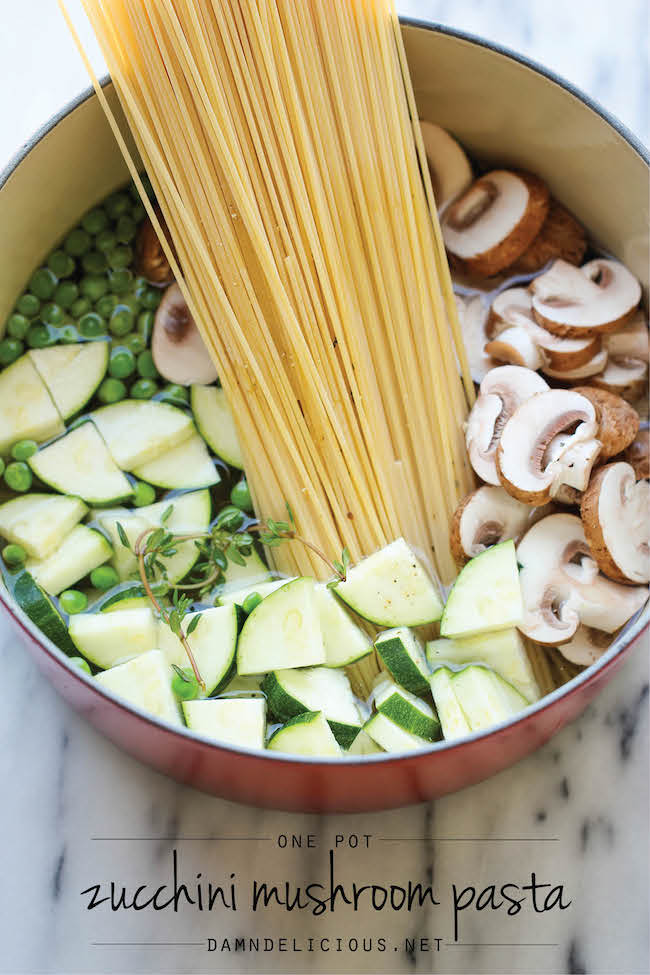 This is how Joy's One Pot Zucchini
looks pretty with the pasta sticking out of the
pot but the zucchini are buried by the mushrooms
(and these pictures are taken with my iphone)
Then I realized that the pasta was not going to cook
on top of all the veggies, so I took all the vegetables
out, put the pasta back in on the BOTTOM of the pot
and put the veggies on top. Then proceeded to cook
as directed (now you can see the zucchini).
The dish turned out creamy and delicious,
but
definitely not quite as beautiful as my inspiration.
I still encourage you to try this recipe if
you and your family like these ingredients-
it was easy to make and tasty!